Dear WHAHC Community,
After two successful events in 2019 and 2021 it is our great pleasure to invite you to the third edition of the World Hospital at Home Congress WHAHC 2023, which will take place on 30 March – 1 April 2023 in the beautiful Barcelona, Spain. We hope you will join us once again in exploring the unique Hospital at Home (HaH) model and ecosystem as they evolve over time.
COVID-19 has influenced all of us as people and citizens, as well as professionals and health care providers. We summarized a lot of the impact of the pandemic during our WHAHC 2021 Virtual Congress, but we believe that meeting again in person will allow us to dive deeper into our lessons learned and conclusions for the future of HaH.
We would like to thank Dr. Beatriz Massa for her great contribution and partnership as unfortunately she could not take part in the Committee due to an important formal position change.
We are excited to announce that Dr. Vittoria Tibaldi from Italy and Dr. Manuel Miron from Spain happily joined our Committee, and together with Prof. Bruce Leff and Prof. Michael Montalto we have fine-tuned the areas of interest for the coming Congress.
Those include:
CLINICAL INNOVATION IN HAH
LESSONS LEARNED POST COVID – HAH PROGRESS RESULTS
MEASURING HAH EFFECTIVENESS – CLINICAL OUTCOMES AND ECONOMIC EFFICIENCIES
SOCIAL ASPECTS, PATIENT & CAREGIVER EXPERIENCE IN HAH
EDUCATION, TRAINING AND ROLE DEFINTIONS IN HAH
TECHNOLOGY SOLUTIONS FOR HAH
POLICY, REGULATION AND FINANCIAL ASPECTS OF HAH
ORGANIZATIONAL ASPECTS OF HAH
ETHICAL ISSUES IN HAH
QUALITY & SAFETY IN HAH
HEALTHCARE EQUITY AND HAH
You are more than welcome to send abstracts and research that doesn't fit 100% into those definitions but is of value to our community.
We would be happy to see you all participate by presenting your selected work in the scientific program and joining us in Barcelona from 30 March – 1 April 2023!
On Behalf of the Scientific Committee,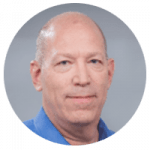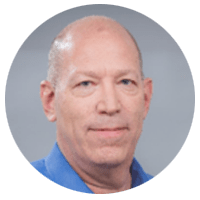 Dr Itamar Offer
Founder and Co-Chair of WHAHC