In addition to the congress program, we have planned many scientific activities during the coffee and lunch breaks – campfire discussions, industry presentations and Best Poster Guided tours. You can find more information below.
Location: Exhibition & Networking Area (Hall 115-117)
17:10 – 17:40   Coffee Break, Exhibition & Poster Viewing
 THE HOME AREA
17:20 – 17:40    Feedback session on EVERY CONGRESS NEEDS A CONSTITUTION with
                            Michael Montalto, Epworth Hospital, Australia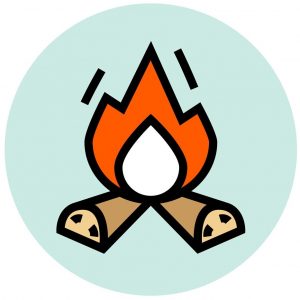 10:20 – 11:00   Coffee Break, Exhibition & Poster Viewing
 THE HOME AREA
10:30 – 10:40  Industry Presentation: Efficiently Scale patient management in HaH with LOLA, the voice conversational AI clinical assistant
                          Jorge Riquelme, Business Developer Manager at Tucuvi, Spain
Hospital at Home units are increasing their capacity as hospital early discharge, home monitoring, outpatient surgery and many other health conditions are switching from healthcare facilities to home care. HaH units need tools to scale patient information collection and care prioritization, and to reduce HCPs daily workload manually following up patients. To face these challenges, Tucuvi empowers HaH units to deliver the highest quality of care by combining the most advanced clinically-validated voice conversational technology with low-tech user experience, while easing HCPs daily workload.
 THE POSTER AREA
10:40 – 10:55 Best Poster Expert Guided tour
Chair: Manuel Mirón, SEHAD, Spain
10:40 – 10:45 Board #135
DOMICILIARY PREOPERATIVE PREPARATION OF GIANT "LOSS OF DOMAIN" HERNIA    BY PROGRESSIVE PNEUMOPERITONEUM AFTER INJECTION OF BOTULINUM TOXIN IN ABDOMINAL WALL MUSCLES
Ester Martín Higueras, Spain
10:45 – 10:50 Board #136
ADMISSION AVOIDANCE HOSPITAL-AT-HOME IN THE CONTEXT OF THE PROPCC PROGRAMME: GOOD CRISES RESOLUTION WITH LOW READMISSION RATE
Miquel Mas, Spain
10:50 – 10:55 Board #137
STAKEHOLDERS' PERCEPTIONS AND ATTITUDES TOWARDS VIRTUAL HOSPITALS TO AUGMENT ACUTE BEDS' SUPPLY IN FUTURE PANDEMICS: A QUALITATIVE STUDY
Yi Feng Lai, Singapore
13:05 – 14:15  Lunch Break, Exhibition & Poster Viewing
 THE HOME AREA
13:15 – 14:15  Industry Presentation: After-party: Optimizing Use of IV Medication At Home
                         Vitória Cunha, Medical Coordinator at Garcia de Orta Hospital, Home Hospitalization Unit, Portugal
                         Sophie McGlen, Lead Pharmacist, Hospital at Home, Oxford University Hospitals, UK
                         Karen Titchеner, Advanced Nurse Practioner and Vice President Hospital at Home Operations Maribel Health, USA
Join us for an interactive discussion exploring key challenges with the use of intravenous medication in the home setting, common clinical practices and unresolved issues to deliver effective and efficient treatments.
 THE POSTER AREA
13:45 – 14:00 Best Poster Expert Guided tour
Chair: Michael Montalto, Epworth Hospital, Australia
13:45 – 13:50 Board #138
PRELIMINARY RESULTS FROM A QUASI-EXPERIMENTAL STUDY OF PATIENTS UNDER MEDICAL HOME – A HOSPITAL-AT-HOME SERVICE MODEL IN SINGAPORE
Toon Li Boh, Singapore
13:50 – 13:55 Board #139
STUDY OF COST AND EFFECTIVENESS AT HOSPITAL AT HOME (HAH) IN GERMANS TRIAS I PUJOL HOSPITAL, AT 2019
Gloria Bonet, Spain
13:55 – 14:00 Board #140
ANALYSIS OF VASCULAR ACCESS DEVICES AT HOME HOSPITALIZATION (MIDLINE AND PICC)
Cristian Gonzalez Ruiz, Spain
16:00 – 16:40  Coffee Break, Exhibition & Poster Viewing
 THE HOME AREA
16:05 – 16:20  Campfire Discussion: The therapeutic relationship – a forgotten part of Hospital in the Home? with
                          Gerry Lee, King's College London, UK
As HitH grows as a delivery of care model, there is an urgent need to investigate the therapeutic relationship between the healthcare professional (namely the nurse) and the patient and explore the facilitators and barriers to the service and whether the optimal level of care is being delivered.
 THE POSTER AREA
16:10 – 16:25  Best Poster Expert Guided tour
Chair: Bruce Leff, Johns Hopkins University School of Medicine, USA
16:10 – 16:15 Board #141
ROBOTIC SURGERY (RS) FOLLOWED BY HOSPITAL AT HOME (HAH)
Gloria Bonet, Spain
16:15 – 16:20 Board #142
FAMILY CAREGIVER BURDEN IN A HOME HOSPITAL VERSUS TRADITIONAL HOSPITAL: A SECONDARY ANALYSIS OF A RANDOMIZED CONTROLLED TRIAL
Carson Moss, USA
16:20 – 16:25 Board #143
EXPERIENCES OF PATIENTS AND THEIR CAREGIVERS ADMITTED TO A HOSPITAL-AT-HOME PROGRAM IN SINGAPORE
Shu Hua Koh, Singapore
 THE POSTER AREA
16:25 – 16:40 Best Poster Expert Guided tour
Chair: Itamar Offer, Sabar Health, Israel
16:25 – 16:30 Board #144
THE SOUTHERN TRUST ACUTE CARE AT HOME SERVICE – A INVESTMENT AND OUTCOMES ANALYSIS
Patricia McCaffrey, UK
16:30 – 16:35 Board #145
HOSPITAL AT HOME (HAH) IN ISRAEL: WHO SHOULD PROVIDE IT? HOSPITALS OR HMOS?
Racheli Magnezi, Israel
16:35 – 16:40 Board #146
HOW MANY OF OUR INPATIENTS CAN BE HOSPITALISED AT HOME INSTEAD? A DESCRIPTIVE COHORT STUDY
Zhemin Wang, Singapore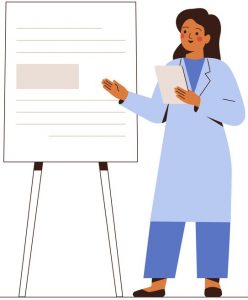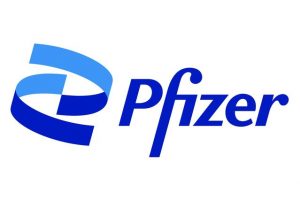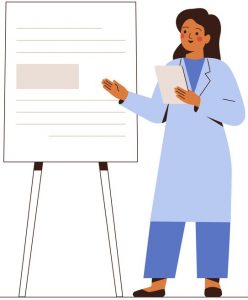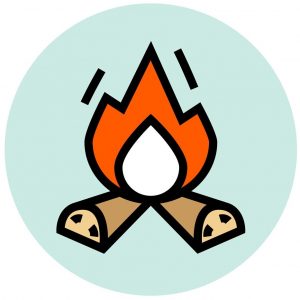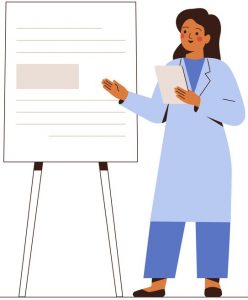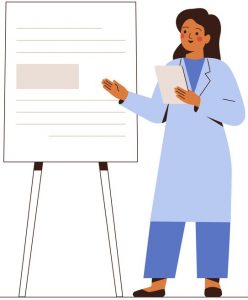 09:20 – 10:00  Coffee Break, Exhibition & Poster Viewing
 THE HOME AREA
09:25 – 09:55  Industry Presentation: Building partnerships for the future of home hospital
                            Erin Bartley, Medically Home, USA
                            Vivian Reyes, Kaiser Permanente, USA                           
A discussion of what it takes to operate effective home hospital at scale including the vital roles that providers, payers, and industry partners all play to transform home hospital as the default model of care for the right patients.
 THE POSTER AREA
09:35 – 09:50 Best Poster Expert Guided tour
Chair: Vittoria Tibaldi, City of Health and Science of Turin, Italy
09:35 – 09:40 Board #147
THE VIRTUAL HOME HOSPITAL QUALITY FRAMEWORK: A FOUNDATION FOR QUALITY IMPROVEMENT
Gregory Snyder, USA
09:40 – 09:45 Board #148
THIRTY YEARS OF HOSPITAL AT HOME IN HOSPITAL LA FE VALENCIA
Alberto Munoz Cano, Spain
09:45 – 09:50 Board #149
FIRST HOSPITAL AT HOME FOR PEDIATRIC PATIENTS IN ISRAEL
Lital Yeshareem, Israel
12:15 – 13:15  Lunch Break, Exhibition & Poster Viewing
 THE HOME AREA
12:15 – 13:00 Policy Makers and Hospital Managers informal discussion
 THE HOME AREA
12:45 – 13:00  Awards Ceremony